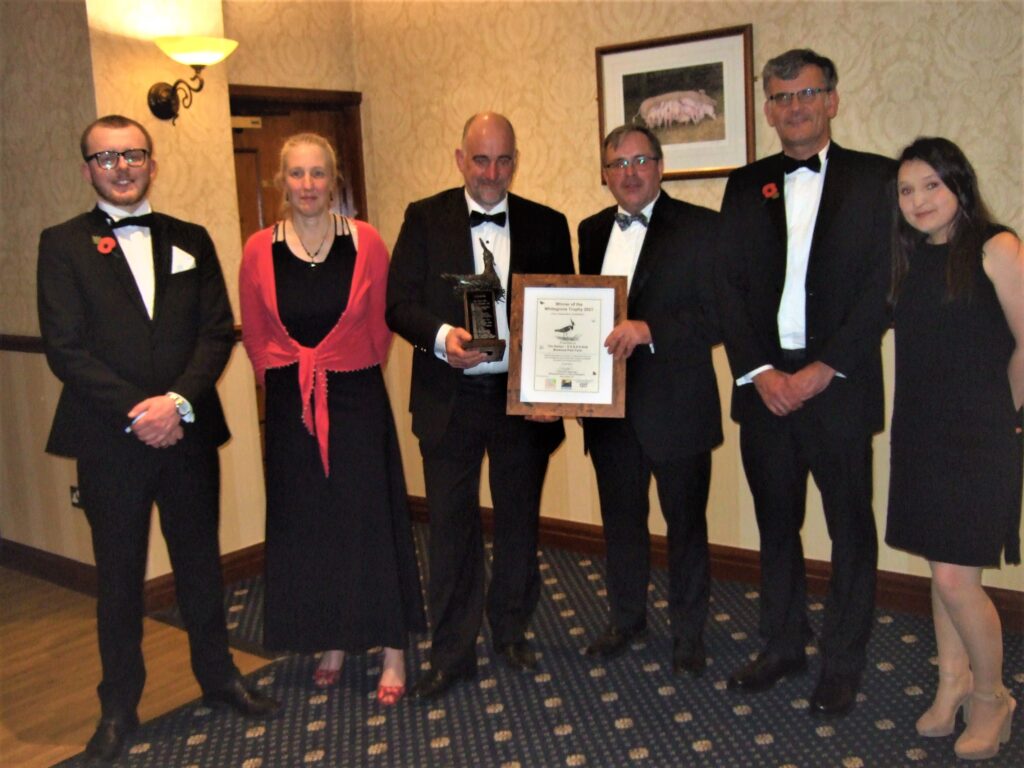 This years winner of the White Grove Trophy Farm Conservation Competition is Tim Parton, Farm Manager at Breewood Park Farm, South Staffordshire. The trophy is awarded annually to the farmer in Staffordshire who has done the most to encourage environmental management on their farm alongside successful commercial activity. The award was judged by Michael Williams, Director of the Staffordshire & Birmingham Agricultural Society who jointly sponsor the competition with Chris Seabridge & Associates.
Impressed by Mr Parton's strong environmental approach and clear consideration for farm profitability, the judge commented "The farm ethos is to work with nature and to produce a biologically rich soil which enables Tim to eliminate the use of insecticides, fungicides and to significantly reduce the application of nitrogen. Not only is the soil improved, but also the wildlife on the farm, with high numbers of red list species including skylarks and linnets being observed."
Chris Seabridge was delighted to present the award to Mr Parton at the Staffordshire and Birmingham Agricultural Society Annual dinner. Mr Parton said "It has always been my plan to farm in harmony with nature, and to prove that profitable production can be achieved whilst regenerating the whole ecosystem on the farm".