Kick off meeting for Blithfield Reservoir Catchment Group
Farmers around Blithfield Reservoir are demonstrating their commitment to a clean and thriving environment by joining a group set up to promote environmental improvement and cleaner water in the catchment. Over 30 farmers attended the initial meeting of the group on 28 November 2016 and heard Chris Seabridge outline the challenges facing the catchment. He was supported by speakers Nina Yiannoukos from South Staffordshire Water and the Voluntary Initiative's Patrick Goldsworthy. Local farmer Tim Pratt volunteered to Chair the group and will work with Chris to set up a steering group and develop a programme of events that will help farmers to deliver real improvements, supported by the SPRING grant scheme run by South Staffordshire Water.
The Blithfield group has members farming over 2300 hectares of land in the catchment who aim to reduce the losses of nutrients and pesticides from their land as well as to enhance habitats and wildlife. They hope to expand by signing up farmers who manage land downstream, but who's land drainage is pumped back up into Blithfield reservoir through South Staffordshire Water's pump back scheme.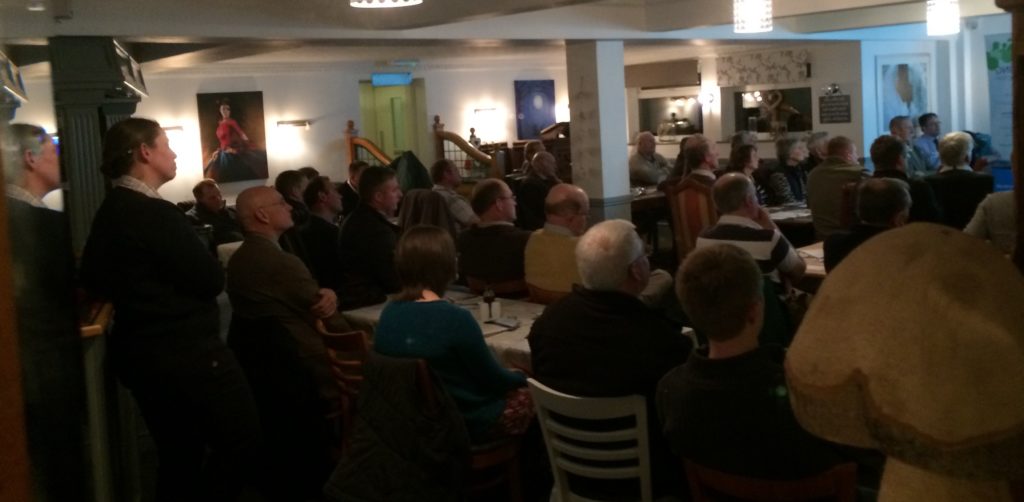 Members listening to presentations at the event