From 1stJanuary 2015, the Single Payment Scheme was replaced by the Basic Payment Scheme under the CAP Reforms. As part of BPS, there are 'greening' rules that you must follow and a greening payment worth about 30% of your total payment.  Under Greening rules cropping on arable land must meet the Crop Diversification and Ecological Focus Area (EFA) requirements unless exempt (see below).
Greening rules for 2016 were published on 12 October 2015. There are some minor changes from last year: oilseed radish can now be part of EFA catch or cover crops; and some EFA features can now be up to 5 metres away from arable land, rather than immediately next to it. We can help you deal with these changes.
Crop Diversification
Unless exempted, farmers with a minimum area of 10 ha of arable land will need to follow crop diversification rules. Farmers with 10 to 30 hectares of arable land must grow at least two different crop types on their arable land. Those with more than 30 ha of arable land will need to grow at least 3 different crops.
Ecological Focus Area (EFA)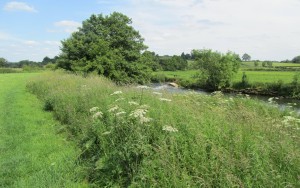 EFA does not need to be one single feature or area.  It could be made up of a number of different features or areas – as long as they all add up to the equivalent of at least 5% of the amount of eligible arable land you declare on your Basic Payment Scheme application.  There are various ways you can meet the requirement for EFA including buffer strips, nitrogen fixing crops, hedges, catch crops/cover crops and fallow land.  Some EFA features (hedges and buffer strips) are worth more than their actual measurement.  While others are worth less than their actual measurement (catch/cover crops and nitrogen fixing crops).
You can read the latest Greening manual here, https://www.gov.uk/guidance/the-basic-payment-scheme-bps-rules-for-2016
Chris Seabridge & Associates can help guide you through the latest changes to the greening process, ensuring that you meet the rules for crop diversification and make the best use of your EFA options.